1 | 2 | 3 | 4 | > | >>
Page 1 of 4
Organic Baby Boutiques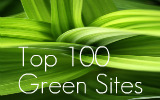 Top Baby Boutiques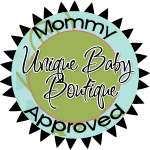 Bicultural Mama
Celebrating the best of both worlds and covering a wide range of topics, including universal ones that cross cultural boundaries.
Eco Stiletto
Dishes out daily eco-friendly fashion, beauty, lifestyle and celebrity advice to help shrink your carbon footprint from a ginormous boot into an oh-so-slender stiletto.
Green Maven
Green Maven is the world's first comprehensive Green Search Engine built with Google's Coop Search technology
Healthy Child Healthy World
Creating healthy environments for children. Join the movement!
Home Water Purification Systems
Do you want to drink healthy water in your home? Ecologist James P McMahon will review your water report and sell you the appropriate water purification system.
Mom Goes Green Blog
A Mom's Journey to Green Living
Mommy Greenest
Fantastic Eco-Friendly Parenting Blog!
Organic Baby - Yes!
Information about organic baby products.
Organic Consumers Association
The Organic Consumers Association (OCA) is an online and grassroots non-profit 501(c)3 public interest organization campaigning for health, justice, and sustainability.
Taraluna
Fair Trade, Organic, Green & Ethical Gifts

You and Your Family
Check out the go-to-guide for expectant mothers